Cadillac Lease Specials & Offers In Las Cruces, NM


---
2024 CADILLAC XT4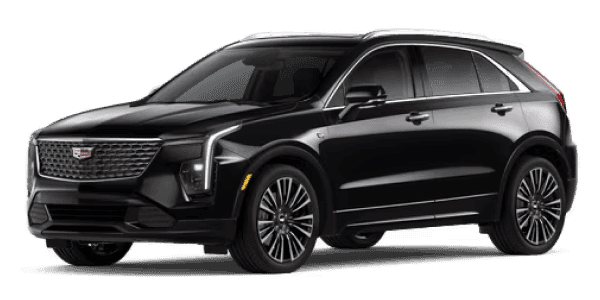 Dealer Price After Offers
$1,500 Lease Cash

---
Contact Dealer about cash and discounts
2023 CADILLAC XT5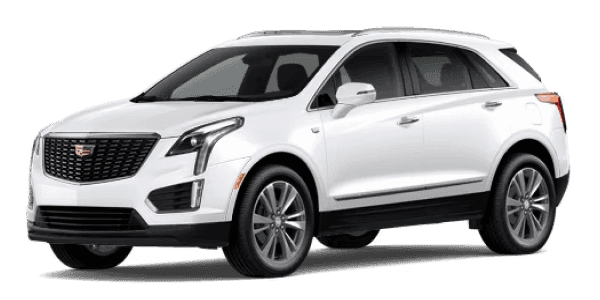 Dealer Price After Offers
2.9% APR

36 months | $1,000 allowance for well-qualified buyers

---
Contact Dealer about cash and discounts
2024 CADILLAC XT6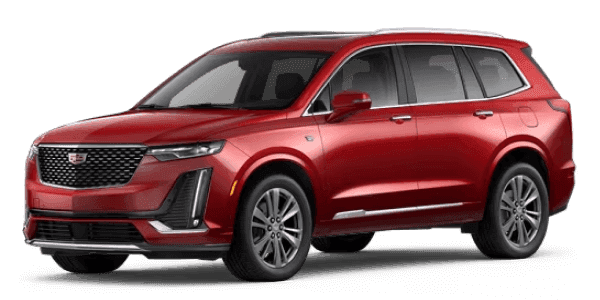 Dealer Price After Offers
$1,000 Lease Cash

---
Contact Dealer about cash and discounts
What Are Your Cadillac Lease Options?
We offer an array of Cadillac lease specials to drivers in Las Cruces, NM. Cadillac vehicles are powerful, modern, and bestowed with an iconic American style that you won't find with other brands. Leasing a car is a flexible way to drive a brand-new automobile without having to go through the trouble of locking down an automotive purchase loan. The Bravo Cadillac-las Cruces team stands at the ready to help you get behind the wheel of a luxurious new Cadillac model today.
There are numerous vehicles that are eligible for our Cadillac specials. The Cadillac XT4 is a subcompact luxury SUV that boasts a turbocharged engine and a well-equipped interior. The vehicle's powertrain outputs a muscular 235 horsepower, allowing you to race down the roads and highways. Drivers in search of a larger SUV should consider the Cadillac XT5. This compact luxury SUV comes standard with the same engine as the XT4, but some models are equipped with a V-6 configuration that makes 310 horsepower.
The Cadillac XT6 is another candidate for our Cadillac lease offers. This machine has three rows of seating, making it a compelling choice for drivers who need seating for six or seven people. Some models have a second-row bench that seats three, while other versions have a pair of captain's chairs. This reduces the seating availability to six but allows for easier access to the third row.
The Perks of a Cadillac Car Lease
When you sign up for our Cadillac lease specials, you'll start driving a brand-new vehicle for a low monthly payment. Instead of having to secure an auto loan, you'll just put some money down and then make a reasonable monthly payment in exchange for access to a new Cadillac. In effect, you rent the vehicle from our Cadillac dealer in Las Cruces, NM.
There are a number of advantages to Cadillac leasing. You generally won't have to be too concerned about repairs, as brand-new cars don't usually have major mechanical issues early in their lives. Most of the time, a lease will last three years, so you'll be able to return the vehicle and avoid maintenance headaches. You also get to avoid the hassle of pursuing financing with an auto loan.
Start Driving a New Cadillac Today
Despite the appeal of our Cadillac lease specials, we understand that some drivers will prefer to purchase a vehicle outright. We offer our new Cadillac inventory for sale as well as lease and also have compelling used car specials that make it easier to get a fresh ride. No matter your preferences, our team looks forward to doing business with you soon.
Folks in Las Cruces, NM, who are interested in driving a bold and luxurious Cadillac vehicle should consider our Cadillac lease specials. Many drivers are less familiar with leasing than with buying cars, so please feel free to contact us if you have any questions. Whether you want a spacious and comfortable Cadillac SUV or a speedy and refined Cadillac sedan, there's a vehicle for you on our dealership lot. Visit us today to learn more about our Cadillac lease specials.
FAQ
How can I transfer my Cadillac lease?
If you want to transfer your Cadillac lease, you'd be well served to reach out to us as soon as possible. We'll have to work together to get your lease transferred. Leasing a Cadillac is a great way to drive a new luxury vehicle without going through the hassle of securing a loan to purchase a car outright. Please contact us today about your Cadillac lease needs.
What happens at the end of my Cadillac lease?
When your Cadillac lease ends, you have a few options. You can lease a brand-new model. On the other hand, you can purchase the car you've been leasing or another vehicle. Finally, you can just return the car to our dealership and go without wheels. If your lease is ending soon and you need to decide what to do, please contact the Bravo Cadillac Las Cruces team today.
Can I lease a certified pre-owned Cadillac?
Leasing is reserved for brand-new vehicles, as opposed to certified pre-owned (CPO) models. That said, CPO cars are a great option for many drivers in Las Cruces, NM. These vehicles have been thoroughly inspected to ensure they're in fantastic condition and come with a manufacturer-backed warranty. Please visit our dealership today to check out our inventory of luxurious and muscular certified pre-owned Cadillac vehicles.
View Our Cadillac Specials In Las Cruces: